Crowdsourcing a Global Digital Talent Pool
9/09/ 2019 | Jean Silva | Digital BPO

Crowdsourcing is more than just a trend now. Outsourcing digital staff is becoming increasingly popular across the industry. How do crowdsourcing digital marketers work to your advantage?
The gig economy is gaining pace and changing the future of the workforce. According to the Global Contingent Workforce Study by EY, the contingent workforce in the US has grown to 66% in the past 10 years. Outsourcing contingent workers has been a long-term trend by now and will continue to accelerate.
What is Crowdsourcing?

Crowdsourcing is the practice of outsourcing to a "crowd" to achieve a certain goal. The crowd is composed of contractors looking to work on any project of their expertise for a set price. Contingent workers are superheroes who come in when you need help. They provide expertise and skillsets most startup and small and medium enterprises (SMEs) lack.
The Gig Economy and Digital Marketing

The demand for digital skills continues to outpace the supply. Crowdsourcing allows access to a global talent pool of digital marketers and experts. The shift from the traditional to a digital workspace works to the advantage of freelance marketers.
As more people prefer to work remotely, the definition of the workplace has completely changed. The digital workplace is the new norm in many businesses. According to research commissioned by Avanade, about 40% of companies are already utilizing digital workspace tools. Cloud computing, project management, and communication tools make working offshore and collaboration across channels effective.
Benefits of Outsourcing a Digital Team
Advanced Skillsets

Digital marketing today is more than just email marketing and social media. While those skills are still important, digital marketing demands additional skills – data analysis, SEO, Google Analytics, content marketing, web design and development, and digital support.
An outsourced digital team is composed of seasoned experts who specialize in niche areas of digital marketing. You have access to tried-and-tested processes, strategies, and campaigns. You get to work with dynamic digital marketers who constantly evolve to match the pioneers of the digital space– developed countries like the US, Australia, UK.
Increased Productivity and Lower Risk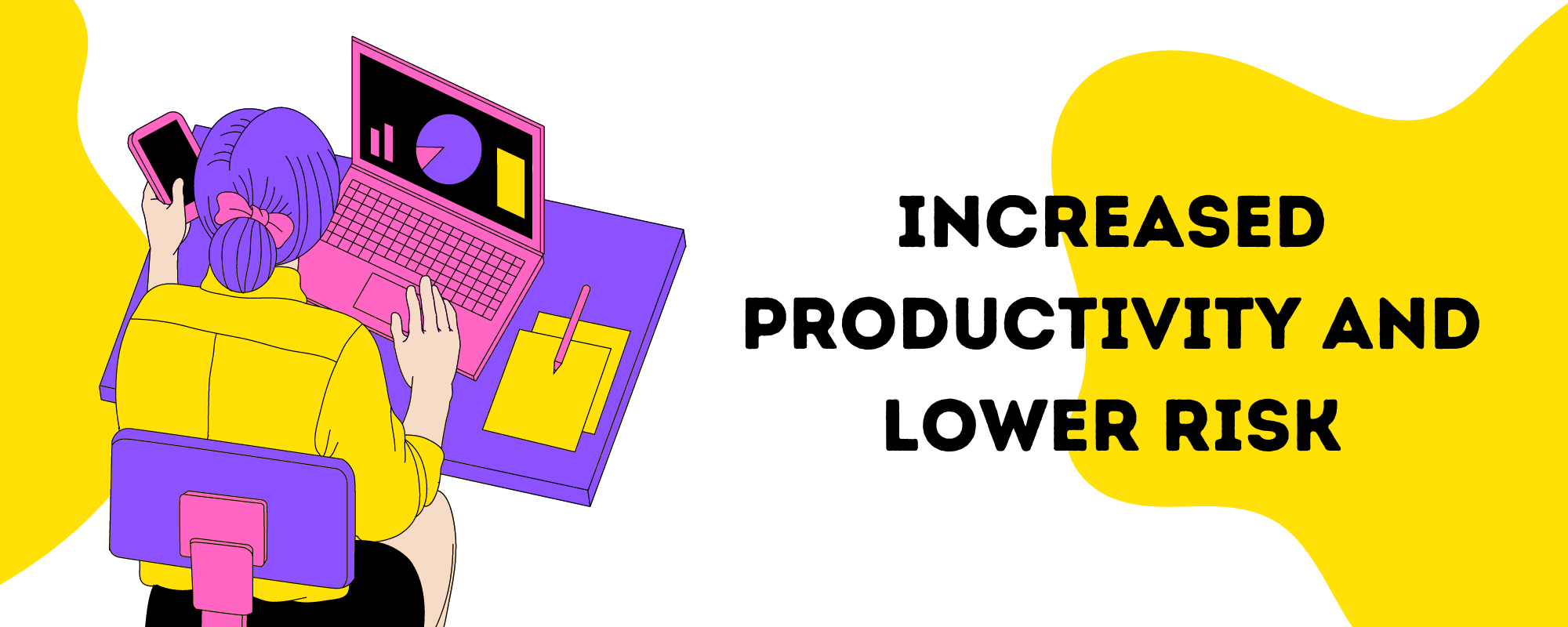 Offshore digital marketers have the skills and knowledge of the latest trends to match the constantly evolving industry. Digital agencies have access to the latest marketing tools and technology to perform tasks precisely and efficiently. By hiring virtual staff you can leverage your time and get more tasks done at the same time.
Utilize your marketing tools and a virtual team to reach your goals– increase reach, engage better with your audience, drive traffic to your website and convert them. A virtual team equipped with marketing tools is a powerful resource to move your business up and on point.
In the competitive realm of digital marketing, mistakes can cost you a fortune. Experienced digital marketers guide your business in the right direction, advise you on possible risks, and provide solutions and alternatives to keep you on the right path.
Cost-effective and High-Quality Output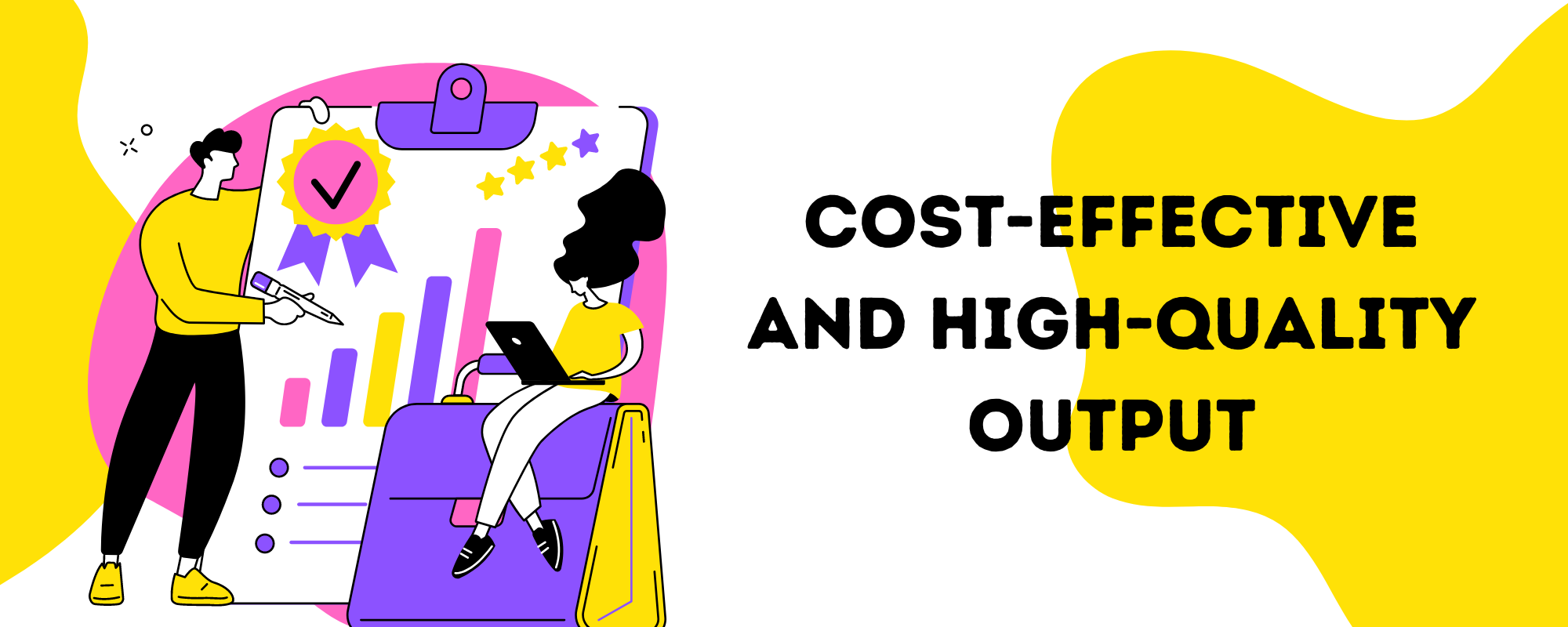 Time is money. Outsourcing can save you both. The cost of hiring in-house employees includes training costs, paid holidays, benefits, equipment, and more. You cut out on the high hiring cost by outsourcing your digital team. Businesses can save about 60% in operational costs by outsourcing staff from other countries like the Philippines.
Offshore staff work to achieve measurable, ROI-focused results. From SEO campaigns to advertising, content marketing to web design, digital marketers focus on generating and converting leads. You get high-quality and goal-driven outputs with more time on your hand to focus on other aspects of your business.
Hiring Digital Talent has Moved Online – You Need to Catch Up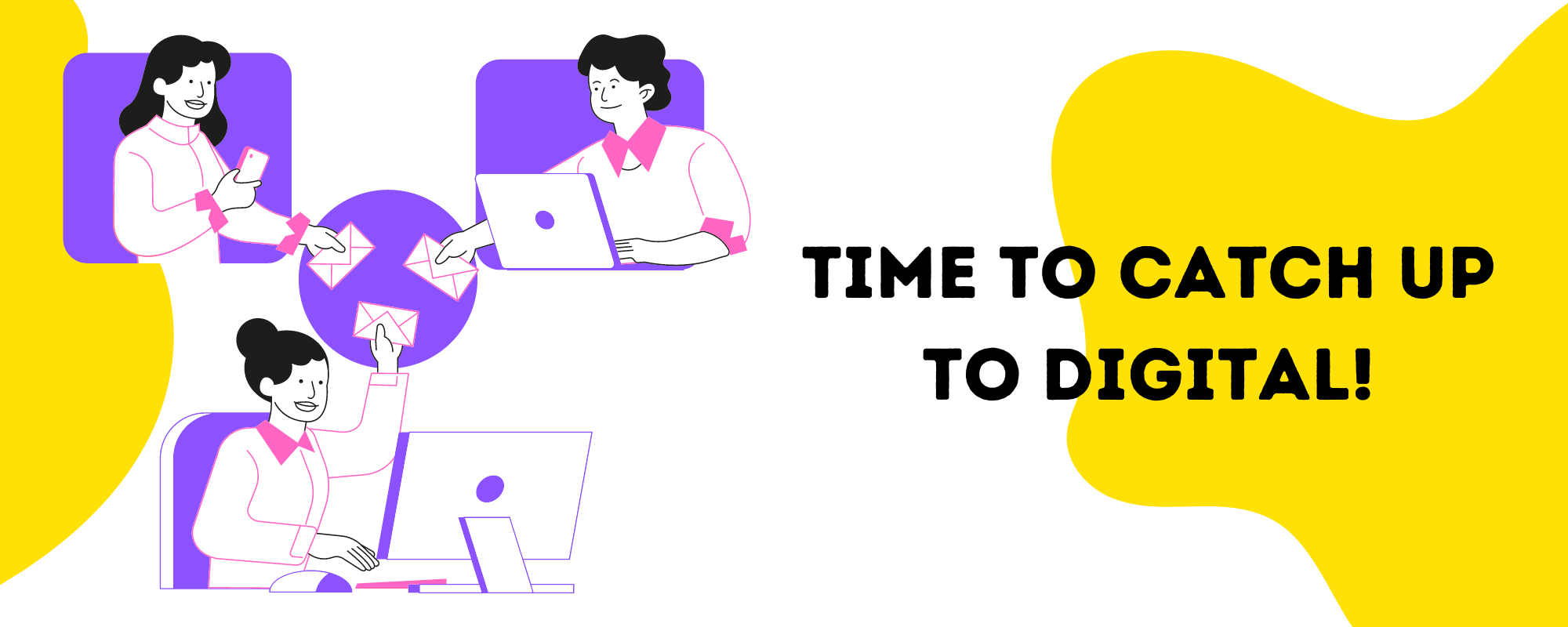 Digital teams hired through outsourcing platforms like Upwork or digital agencies like USource, increase business efficiency, agility, and flexibility, and reduce start-up hiring costs.
According to marketing genius Neil Patel, there are 78 marketing tasks you should outsource immediately. There are also 3 scenarios when you should definitely choose to outsource. Crowdsourcing gives you access to agile teams of digital marketing specialists– Automation Specialists, Copywriters, Designers, Developers, Digital Marketers, and Facebook Advertisers.
Outsourcing is more than just cost-cutting. It brings you global talent, gives access to market opportunities and innovation, and builds partnerships. The skilled digital staff keeps you on the right track without losing sight of the bigger picture. They build long-term goals and constantly analyze the industry for new possibilities.
Hiring individuals to form your team can be time-consuming. Agencies are a more convenient choice if you're looking to hire an entirely digital team, with a variety of skill sets. USource is home to skilled, results-driven digital staff. Our advanced and specialized skillsets cater to businesses starting out, right through to enterprise clients who need large-scale, outsourced teams, operating 24 hours per day